If you want to start an eCommerce business, there are various platforms on which to build your website. WooCommerce is one of the better solutions. WooCommerce hosts more than a quarter of all online stores on the internet.
Many small company owners appreciate this platform since it makes it simple to sell any items or services online. It lets you sell both digital and physical things and keeps track of your inventory. It can also calculate taxes and assure payment system connectivity. WooCommerce has thousands of paid and free themes and thousands of plugins that allow you to upgrade your webshop extremely easily. Here is a list of the best WooCommerce plugins in 2023.
1. Direct Checkout for WooCommerce
Anyone who is looking to improve their WooCommerce store and make the shopping experience fun and easy for their customers need this plugin. Direct Checkout for WooCommerce is one of the best plugins when it comes to making sure that most customers go to checkout fast. To make it even easier for your customers you can add Buy Buttons all around your store to make it noticeable.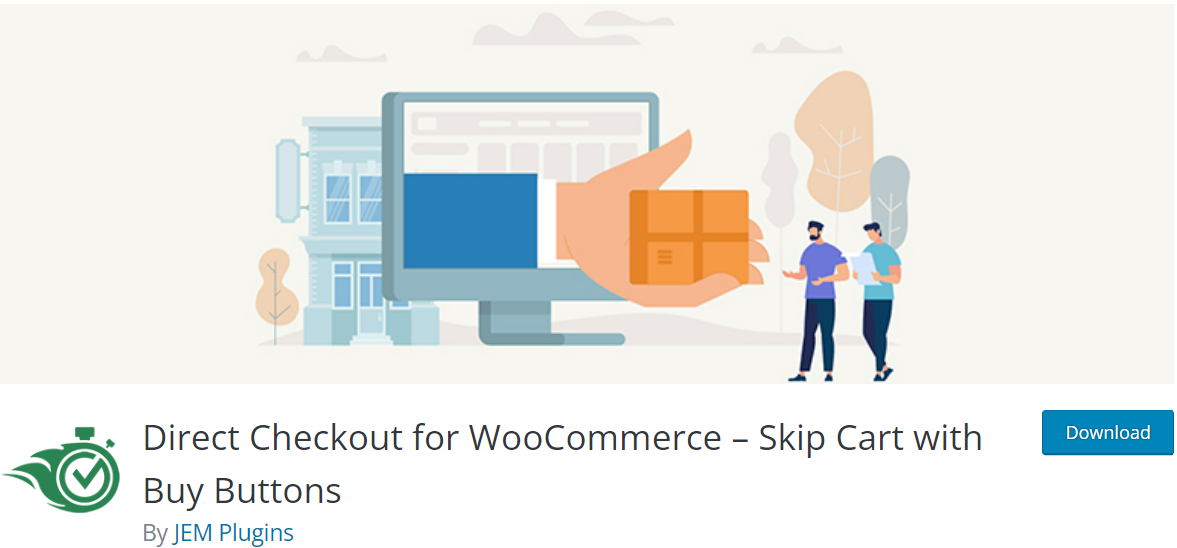 This way you will get more clicks and with that more sales. Most customers like to skip the cart while online shopping and that is what this plugin does the best. Direct Checkout for WooCoomerce made sure that you can add buy buttons for certain products as well. This is a great feature that will optimize the whole shopping process on your website.
2. WooCommerce Table Rate Shipping
A fully adjustable Table Rate Shipping plugin is required for every WooCommerce store. One of the reasons this plugin is so popular is that it is simple to use.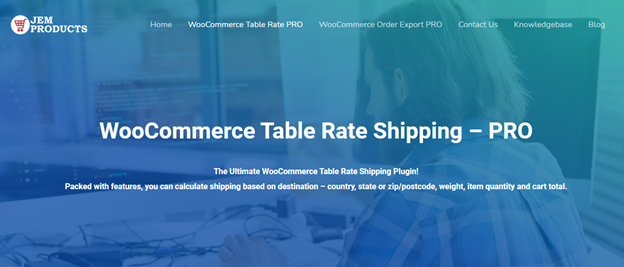 It adds table rate shipping, also known as tiered shipping or conditional shipping, to your WooCommerce site. This is something that will elevate your online store to new heights. They provide a wide range of shipping options.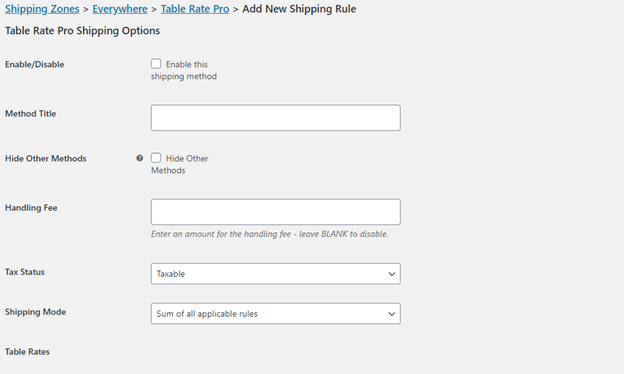 Shipping rates can be set based on shipping weight and total shipping cost (with min and max). With this tool, you can use standard WooCommerce shipping to create additional delivery prices for your products.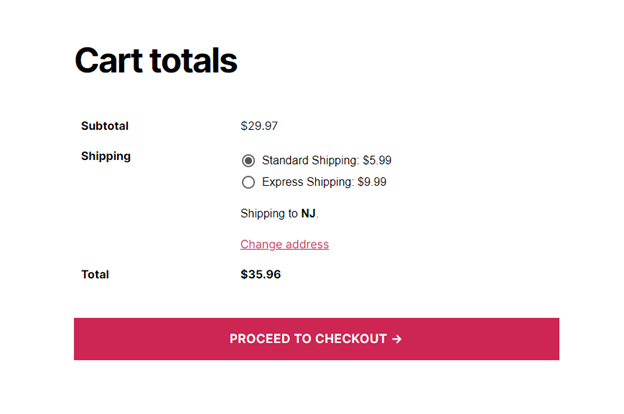 All of this can be readily configured using their user-friendly interface. Another amazing feature is that you can add the shipping label which will show up in the cart. That means that whoever buys any item will see the label.
3. WooCommerce Order Export
WooCommerce Order Export is another fantastic online business plugin that you should utilize in 2023. It is a basic plugin that even inexperienced users would find easy to use.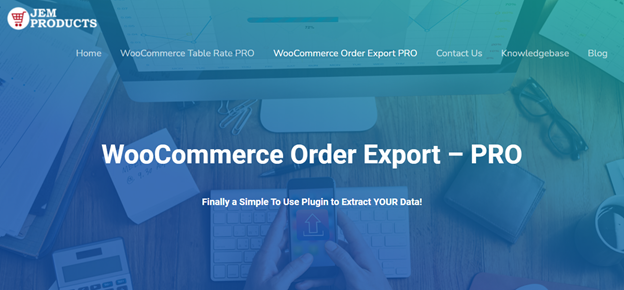 This plugin is fantastic since it quickly exports information from your WooCommerce store. You can save it as an Excel (XLS, XLSX) or CSV file.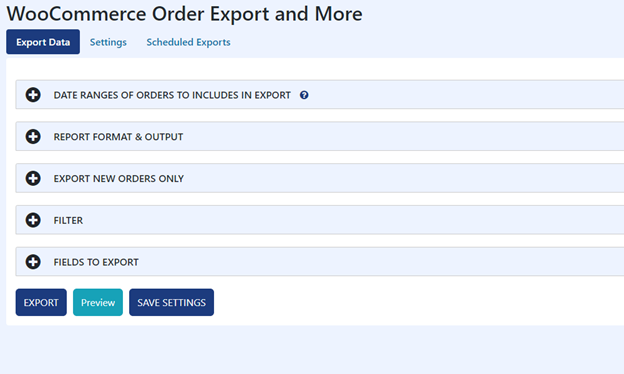 This will greatly improve and increase the productivity of your store's organization. They tried it on Windows and Mac, and the results proved that this program is ideal for fast exporting your WooCommerce products, orders, and other statistics.
4. Advanced Shipment Tracking for WooCommerce
Advanced Shipment Tracking (AST) includes everything you need to control and streamline your WooCommerce shipping operation. Maintain your customers informed, save hours wasted on post-shipping inquiries, and boost overall customer satisfaction by easily adding tracking information and fulfilling orders.

Advance Shipment Tracking allows you to rename the WooCommerce "Completed" Order Status label to "Shipped". You can also enable a custom ordering process "Partially Shipped" for orders that you dispatch in multiple packages or at different times.
With a completely configurable responsive widget, send customers their delivery information as well as a means to track their orders. The tracking information widget will appear in order status emails as well as on the View Order website. Choose your chosen shipping providers from a list of over 300 options.
5. TI WooCommerce Wishlist
TI WooCommerce Wishlist is a simple yet effective solution that can assist you in converting visitors to satisfied fans. Many times, buyers are unable or unwilling to purchase a product at this time. Allowing consumers to store things for later encourages them to return to your site and, eventually, make a purchase.

Because adding things to a Wishlist is simple and convenient, it may compel your customers to purchase more products than they had expected. Users can share their wishlists with their friends to assist them to choose a gift for a forthcoming holiday, for example. They are bringing you, new potential clients, by sharing their Wishlists. Overall, this increases the number of site visitors, conversions, and, as a result, sales.
6. Perfect Brands for WooCommerce
Perfect WooCommerce Brands is an excellent tool for organizing your site, highlighting your brands, and acting as a filter for your customers during UX discovery. PWB expands the description and appearance of your goods on your e-commerce site. Brands may be simply assigned to products.

You may also associate a banner and a link to each brand to make it easier for your customers. Those with international customers should not be concerned because this plugin is translation-ready. Perfect WooCommerce Brands allows you to arrange your brands alphabetically. This will help customers to find the brand that they are looking for faster.
7. Product Feed PRO for WooCommerce
Product Feed PRO for WooCommerce can be used to build WooCommerce product feeds for your online business. It makes it simple to do so for all of the marketing channels you want to use to promote your products. They work with Google Shopping (merchant center), Facebook, Remarketing, Bing Ads, Billiger.de, and many other platforms.

Custom feeds are available with this WooCommerce plugin. The fact that there are over 100 pre-defined layouts for markets is fantastic. Templates can also be used for comparison shopping engines and search engines. This plugin generates high-quality product feeds for Google Shopping and many other platforms.
Conclusion
WooCommerce is an open-source platform, which means that any developer and owner can revise and modify the code. It is suitable for beginners and you don't need to become a developer to start a webshop. WooCommerce is adaptable since multiple plugins can be used to add various types of functionality.
It's fantastic that no programming abilities are required. After installing the plugin, the wizard will walk you through a series of questions to help you configure the webshop. WooCommerce Table Rate Shipping is a mush have plugin you need to install to your online store in 2023. It has amazing features that will optimize your webshop.
Don't forget about the importance of the security plugins. Security plugins are crucial for WordPress sites to protect against potential threats, and WP Login LockDown stands out as the best option with its effective brute-force attack protection, customizable lockout settings, IP tracking and logging, whitelisting and blacklisting features, notification system, user-friendly interface, and proven track record.