Creating websites is a tough job. From getting the initial idea to launching it, there's a ton of work that needs to get done. And just like any other job web development needs a safety net that protects developers from nasty mistakes, unwanted glitches, and other accidental mishaps.
After all, losing hours upon hours of work can be devastating and even potentially career-ending. That's why every WordPress-based website needs to have at least some form of a reset tool that can clear unwanted data and back up the good data. Having a reset tool allows you to clear off unnecessary junk from your website and have a fresh start in designing your website.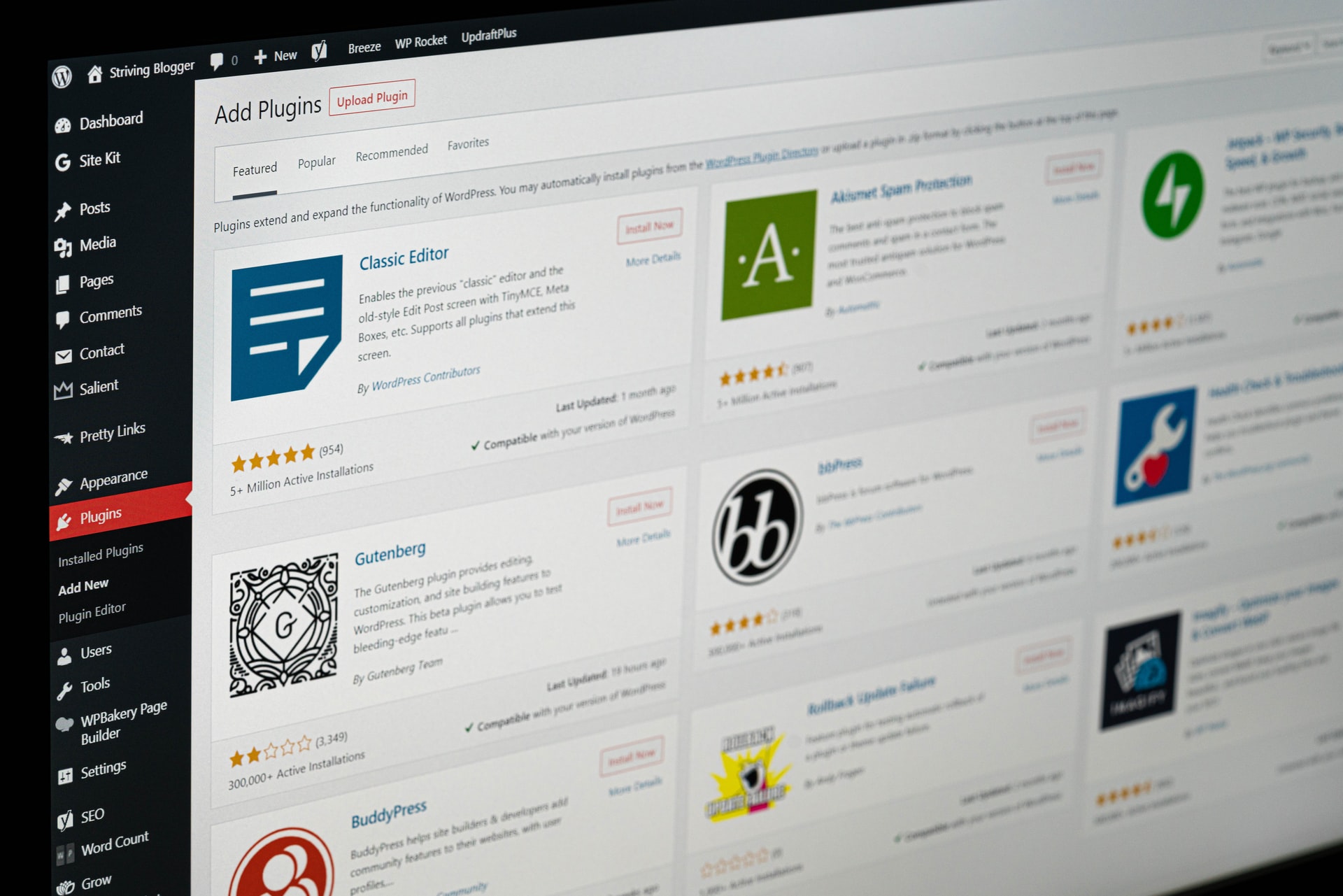 The most important reason for having a reset plugin is by far the fact that they massively simplify the process of testing plugins on your website. Website plugins are often incompatible with each other, thus creating massive errors in your website. But you rarely get an answer about what plugin is at fault.
Instead, all you get is a broken site that doesn't work, and you have to spend precious hours combing through each plugin to see which one is causing the issue. But with WordPress reset plugins you can just click a button that cleans up your site without any muss or fuss. That being said, clearing your website doesn't fully fix the problem as you still have to figure out what's causing your issues. But at least you don't need to individually delete plugins or themes.
Using reset plugins isn't limited just to recovering catastrophic errors. They can be quite useful if you get bored with your current design and feel like you need a fresh start. Creating a fresh website does require a bit of work, but it has been proven to help with traffic. From redesigns to updates, keeping your website fresh is a must.
Especially if you're a long-term website owner and you're operating on an outdated design. By having a reset plugin already in your system you're simplifying your redesign immensely. You're effectively cutting off a third of your work just by pressing a few clicks. After all, just as no house can be redesigned before it's clean neither can websites.
So to quicken the process of finding your perfect resetting tool here's a compiled list of the best WordPress reset plugins and their features.
WP Reset
If we're talking about resetting a WordPress site there's no better tool than WP Reset. With its robust set of features, you'll be able to reset your site in one click and back up your data with its snapshot feature. WP Reset allows for quick debugging and testing of the site.
One of the main reasons why WP Reset is recommended so often is due to its efficiency, as you only need to press a single button to start the resetting process. That means you'll save precious time in your work process and you'll be able to focus on more important tasks. And if you're looking for even more tools that help you in resetting your site make sure to check out WP Reset PRO.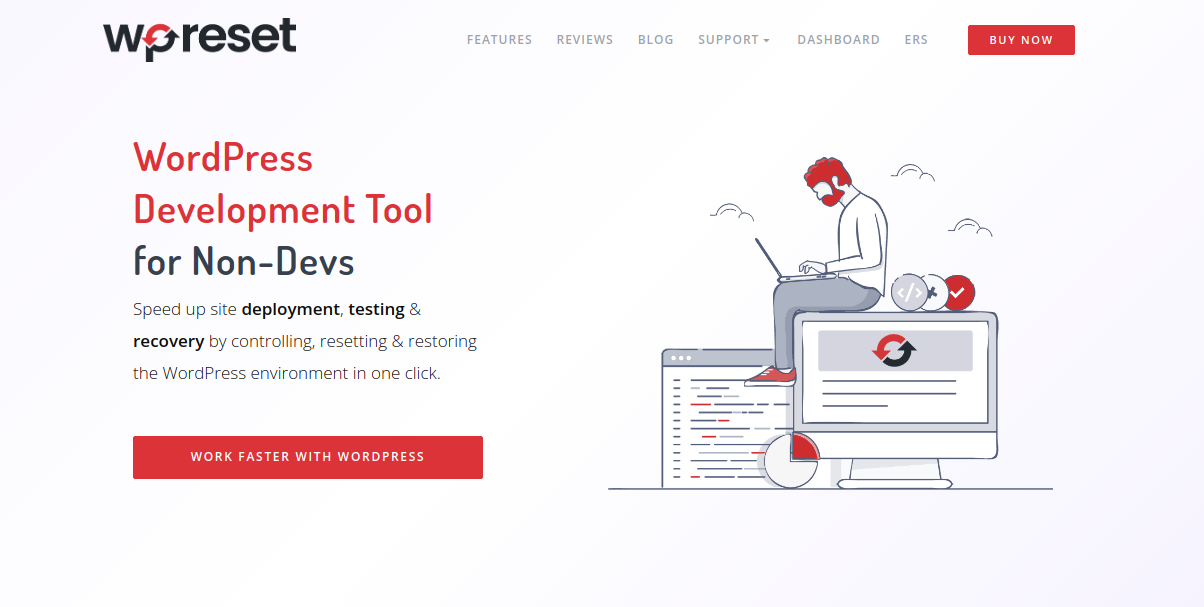 While the free version focuses purely on helping you clear the website, the pro version has features that go above and beyond. By offering the Collections feature, WP Reset helps you in debugging even further. With it you can bulk install plugins, meaning you'll avoid the annoying single plugin installation process. From that point on broken plugins will be no more than a negligible nuisance to you.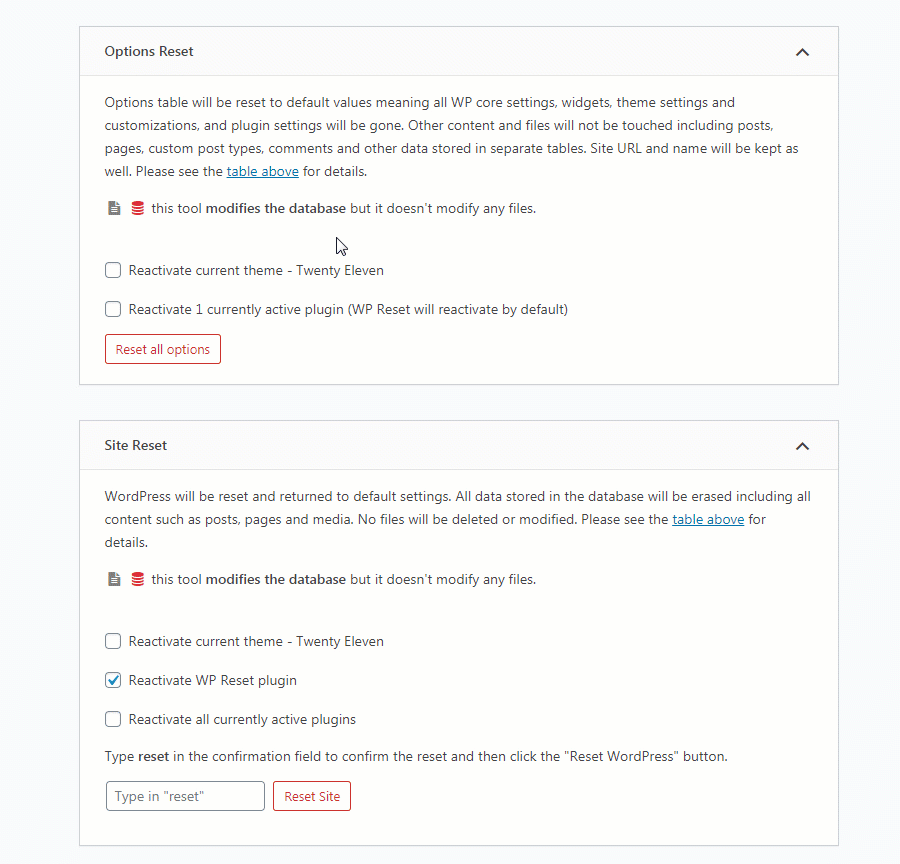 And in case you feel like your website is broken beyond repair, the plugin even has a Nuclear Reset option that wipes everything from your website. And the best part of it all WP Reset even ensures that you'll never get locked out of your website again.
With the emergency recovery tool, you'll never have to fear the white screen again. And all of these features come in a single package meaning they won't take up much space either.
Database Reset
Working in eCommerce requires you to handle a lot of tables and databases. But the more databases you have the harder your job gets. Especially if you forget to delete those that are outdated or corrupted. That's where Database Reset can help.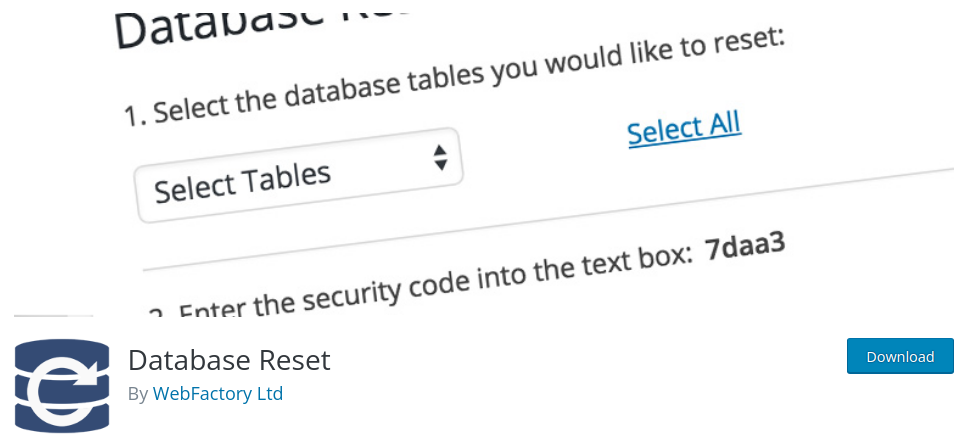 With it you can delete any tables you want, you can even let them all. This is very important if you're handling a lot of numbers, as mixing up the tables can lead to tragic consequences. By choosing which tables to reset you're both keeping your numbers up to date and you're ensuring no table gets accidentally deleted.
Only you can choose the right target. Even if you mistakenly click an extra table Database Reset you'll need to go through a confirmation tab. Therefore the chances for mistakes are minimal, and the plugin ensures the safety of your website.
Customizer Reset
While other reset plugins focus on debugging and website testing Customizer Reset focuses purely on cleaning up your themes and customization options. This is a perfect plugin for beginners whose focus is on creating a trendy website with exciting visuals.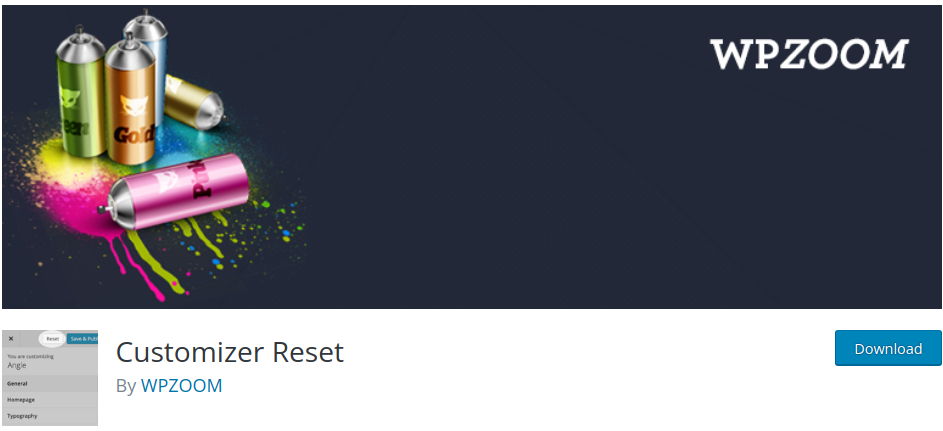 By removing anything related to customization this plugin creates a blank canvas from your site. And unlike canvases, websites can be redesigned multiple times. Not only is this useful to professionals that need to find new and creative ways to represent brands, but it's also almost mandatory for beginners. Newcomers to web design find Customizer Reset very useful as it allows for experimentation.
Having a blank slate just a few clicks away means that you can play around with styles, colors, fonts, and every other customizable part of your website. You won't feel locked into a theme the moment you install it. Instead, you'll be able to freely try out new themes in a matter of minutes. Customizer Reset gives you creative flexibility over your website which so many people yearn for.
Conclusion
Each of these reset plugins has its benefits. They fill an entire niche of plugins on WordPress and can be career-saving at the worst of times. But by far the best WordPress reset plugin is WP Reset PRO. With its sheer volume of features not only does it help you reset your website it also helps you be more efficient and safe. So if you're still not sure which plugin to get, definitely give it a try first.