E-commerce is the future of shopping and there is no doubt about that. It evolved to the extent that countless users choose to shop via online retailers, but also sellers prefer online stores for a variety of reasons. Although there are quite witty and useful tools and services available for anyone who wants to build an online business, this article delivers the list of the best and most reliable eCommerce and SaaS services you can use to boost your sales.
 WooCommerce Table Rate Shipping PRO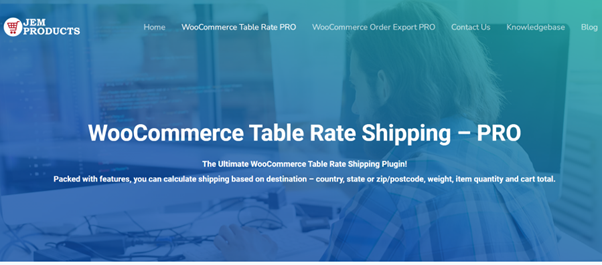 WooCommerce Table Rate Shipping – PRO is probably the most powerful WooCommerce plugin that comes ready with all the features and functions you need for a successful online store. It brings the features that changed the whole game of shipping products bought online. Our WooCommerce Table Rate Shipping – PRO enforces creative shipping methods in a way that can suit a great number of online business profiles. With this one, you can enjoy the ability to create unique methods of shipping, as well as create the finer rules, or even export/import shipping methods edited in a classic spreadsheet. To make it easier for its users, you can set your own rules of shipping based on your preferences. For some, it is based on the location, class, and item, but the most common rule users go with is shipping by weight since it offers full flexibility in shipping calculations. Not only that, it will offer the modification of labels, hiding shipping methods if they don't apply, and setting multiple methods such as Standard, Express, Overnight, etc.
WooCommerce Order Export – PRO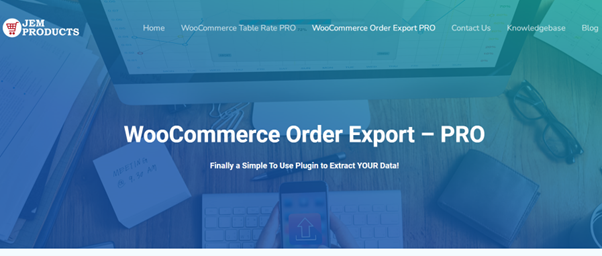 Exporting all the data and automation of exports delivered straight to the inbox became noticeably easy with WooCommerce Order Export – Pro. It allows various maneuvers with the data such as column reordering, automatic exporting to specific addresses, multiple filters for data, etc. Highly sophisticated filters will let you easily pick what data segment you want to be exported and delivered automatically.
Speaking of automatic delivery, WooCommerce Order Export – PRO will let you deliver exports on a fixed-time basis. For example, there will be no problem if you want a monthly delivery of your exports to a specific set address such as staff, accountant, manager, etc. The latest feature added will help you with importing and copying exports between different WooCommerce stores.
Direct Checkout for WooCommerce – Skip Cart with Buy Buttons
Sending customers directly to the checkout turned out to be a great way to optimize any WooCommerce store. What experts tend to do is skip the cart and put your clients directly in front of the checkout. Direct Checkout for WooCommerce does exactly that, making sure you have powerful Buy Buttons that you can put wherever you wish on the site, not only on the product page.
Once the client clicks, the item is found directly in the cart and the customer is automatically forwarded to the checkout. It is important to say that this works for any individual product, and the buy buttons can be placed anywhere on the site including blog posts, widgets, etc.
Jungle Scout
If you are planning to start selling on Amazon, Jungle Scout might be the right choice for you. It is proven that Jungle Scout showed awesome results as an eCommerce seller on Amazon. What it does reflects the processes from product research to the point of launch. For those who are ready for a master class that will teach you all you need to know to run successful Amazon sales, there is a Bootcamp for all the members. The materials inside include ebooks and multimedia which will certainly make your eCommerce journey as fun as it gets.
Shift4Shop
Shift4Shop stands for a solid solution that emphasizes ease of use and business growth. The intuitive nature of its website builder arrives with a large set of professional pre-designed templates that are both mobile and SEO friendly. It is important to note that it is yet another code-free eCommerce solution that comes with a great set of attractive templates one can use. There are over 200 built-in features as well as 50 free themes and more than 100 payment processors available, which can certainly impact your WooCommerce in the best way possible.
Big Cartel
If you are looking for a simple online solution to build your online store and make it stand among the competition, try Big Cartel. It greatly suits the artists or other creative people who attempt to sell their products via eCommerce. With its personalized approach to the creation of the tool that might happen to be in the top eCommerce tools, Big Cartel is a great opportunity if you wish to keep the sales simple and going.
Ecwid
Don't be naïve and think that free eCommerce tools will fail to deliver good results. One living example is Ecwid, a free eCommerce tool that allows users to make and manage an eCommerce store like a pro. People underestimate free eCommerce tools until they find out that some of them, just like Ecwid, offer unlimited storage and bandwidth. Important to note that no transaction fees apply.
Conclusion
New digital tools exerted a significant impact on everyday basic processes such as shopping. Both sellers and buyers nowadays prefer ordering a wide variety of products and services from online shops and stores while remaining in the warm home or chilling on the couch. It is eCommerce that changed the game.
There is no need to further discuss the benefits that online business operating offers, starting from 24/7 accessible service to reach, etc. If you recognize the power of WooCommerce nowadays, we warmly recommend the powerful WooCommerce Table Rate Shipping, which will take your WooCommerce to the next level.
Shipping has been in the focus for years now by developers and professionals who agree that customizing shipping methods guarantee new customers almost daily. Although there are other parameters and categories you can use as the shipping rule, users of WooCommerce Table Rate Shipping commonly go with "ship by weight" as one of the most popular shipping methods. If WooCommerce is your decision, this WordPress plugin is there to give you all the support you ever needed.