WooCommerce is used to sell things online. You can decide what kind of things you want to sell since you have a chance to sell physical items or digital ones. With WooCommerce you can make an online store and make it completely functional using WordPress. In this article, we are going to talk about the best WooCommerce Shipping plugins and I am going to explain to you how you can make them work for your benefit.
1. WooCommerce Table Rate Shipping

The first plugin on our list is WooCommerce Table Rate Shipping. This plugin comes with a free and a PRO version, and we will discuss both.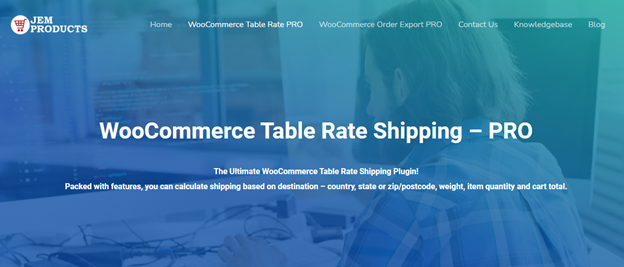 First on our list of things to discuss is the free version. Table Rate Shipping for WooCommerce allows you to make a WooCommerce site with table rate shipping or, in other words, conditional shipping. You can decide if you want to configure it based on shipping weight and total shipping prices which you can range from minimum price to maximum price.

It is very easy to use and completely affordable for everyone. On the other hand, the PRO version offers you everything you can get with the free version but it offers you more features.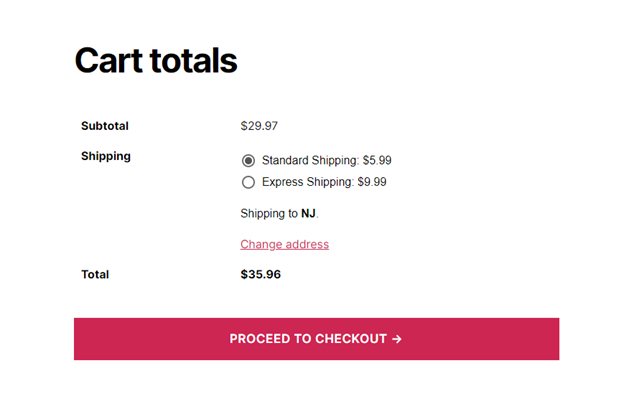 It offers you unlimited shipping rates and zones, multiple shipping methods to choose from, a chance to set up shipping by your country, and many more. There is nothing these plugins can't solve and you can rest assured everything is going in your favor!
2. WooCommerce Shipping & Tax

The next plugin worth mentioning is WooCommerce Shipping & Tax. With this plugin, tax rates problems are a thing of the past. Your tax rates will be calculated for you and you won't have to worry about them!

You can easily ship domestically and internationally and you don't have to do much except get this plugin. When you install this plugin you can decide which features and useful for you and which are not and easily choose the ones you want to use. Handle tax rates like a pro with WooCommerce Shipping &Tax.
3. Flexible Shipping

If you want a plugin that will make complicated things seem easy, then you need to get Flexible Shipping. This plugin is packed with features. You can easily organize your shipping costs based on cart weight and cart total.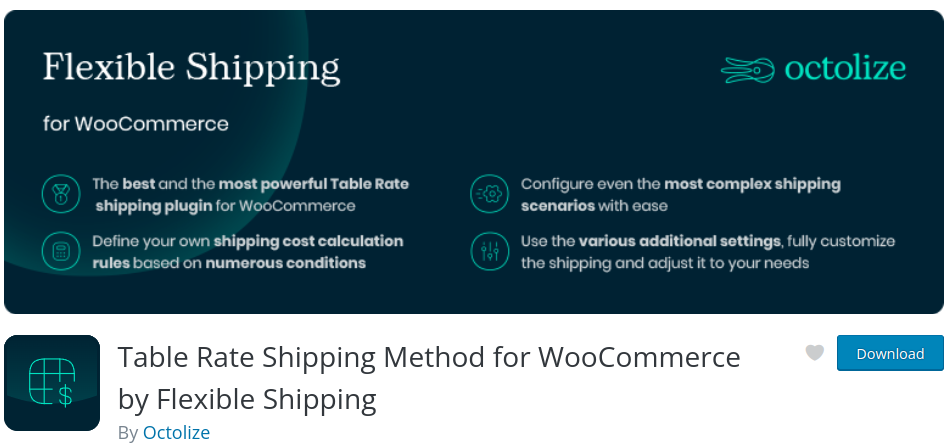 Cash on Delivery or COD is another feature offered by Flexible Shipping which means that you can create this shipping method with additional costs. You can also add a handling fee or insurance and hide the shipping method for certain products.
If you are not already handling everything and making your way around, you can use a step-to-step guide or premade scenarios that are already ready to use. Make your life easier and your job more enjoyable with Flexible Shipping.
4. Aramex Shipping WooCommerce

With this plugin, you can easily calculate shipping rates, arrange pickups from different locations, create shipments or even empower your customers to create shipments and track their shipments. I present to you Aramex Shipping WooCommerce.

The best part of this plugin is that you can easily track your shipments and always know where they are and how the shipment is doing. You can also print your shipping labels and attach them to your products easily and fast. This plugin is offering you so many different features and possibilities that you can try out! Install Aramex Shipping WooCommerce and make shipping fun and easy.
5. ELEX Hide WooCommerce Shipping Methods

The last plugin on our list is a bit different from the rest of the plugins mentioned because this plugin allows you to hide things and not emphasize them. ELEX Hide WooCommerce Shipping Methods is a free plugin that allows you to hide all shipping methods if you have "Free Shipping" or "Local Pickup" available.

You can all hide shipping methods based on various factors such as shipping class, order weight, and other various options that you can choose from. Rules are not limited and you can create an unlimited number of rules based on what you want to hide and under what conditions. This means that it can be set up to your preferred method of hiding WooCommerce shipping methods.
6. WooCommerce Advanced Free Shipping

If you need a plugin that will give you full control over your shipping rates – WooCommerce Advanced Free Shipping is for you. With this plugin, you can set up advanced rules to determine when a free shipping rate should be available for a customer.

You don't have to set up rules multiple times, you can set them all at once and set them for multiple user roles in one shipping rate. There are many setup conditions to choose from such as quantity, user role, zip code, volume, conditions, and many others. With WooCommerce Advanced Free Shipping, shipping rates have never been easier to control.
Conclusion
At the end of this article, we have to summarize what we have listed. We have listed the 6 best WooCommerce Shipping plugins. Every plugin comes with many different features that you can choose from that let you make shipping fun and enjoyable.
If we had to mention one of them again, it would have to be WooCommerce Table Rate Shipping Plugin because it is packed with features and very easy to use. Everything you can possibly need is right there for you and all of the features are fully helpful and responsive. We didn't mention it in the list but Order Export is another great plugin you can check out!