Any well-organized and attractively designed website in the world requires a lot of work and dedication. Regardless of whether you are a representative of a large corporation, a freelancer, or an agency manager some things can't wait.
There are plenty of "must-do" things daily from administration and content creation to SEO configuration. Thankfully certain technological advancements in the world of web design and maintenance exist, and we can avoid some technicalities and get to our goals much quicker. On top of that as designers, we want to keep in mind users' satisfaction as an important aspect of the assessment.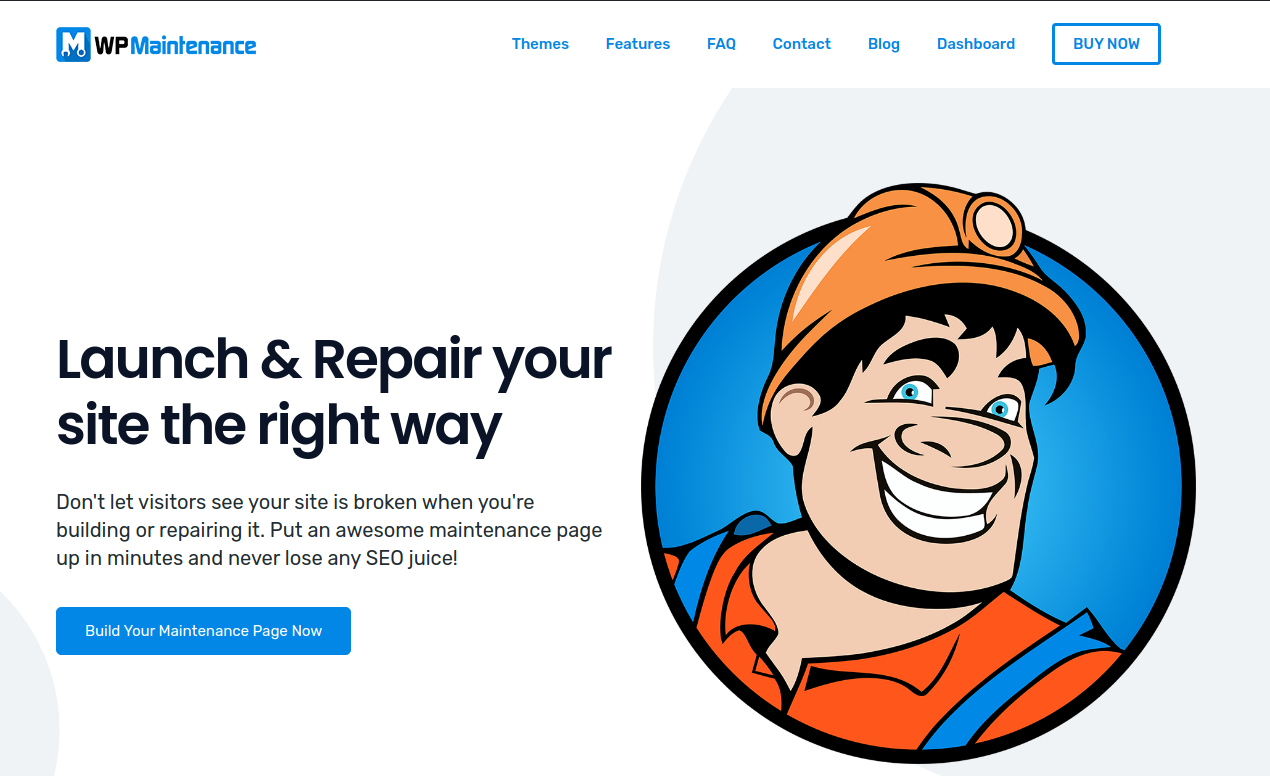 If you are in a situation where your site is under construction or broken down and there is a threat of losing substantial traffic you want quick and efficient solutions. That is where WP Maintenance comes into play. First and foremost, it is super easy to set up and gives your visitors a pleasant visual experience.
No extensive instruction sheets or manuals are necessary. During the development of the plugin, the focus was on tackling practical problems and responding to necessities in web maintenance. WP Maintenance's Page Builder and Drag&Drop features let you make fascinating pages impressively fast. Your ideas become reality in a matter of minutes, saving you both time and investments. Today, there are over 700.000 thankful users of the plugin.
What also qualifies this tool as the best on this list is the optimum user satisfaction and fulfillment of clients' needs.
If your site is under construction or broken down you most likely risk losing visitors, but not if you are using WP Maintenance. Easy to use it gives users the freedom and flexibility to turn their ideas into reality. Close to 4 million high-quality images and over 20 unique themes are available for use.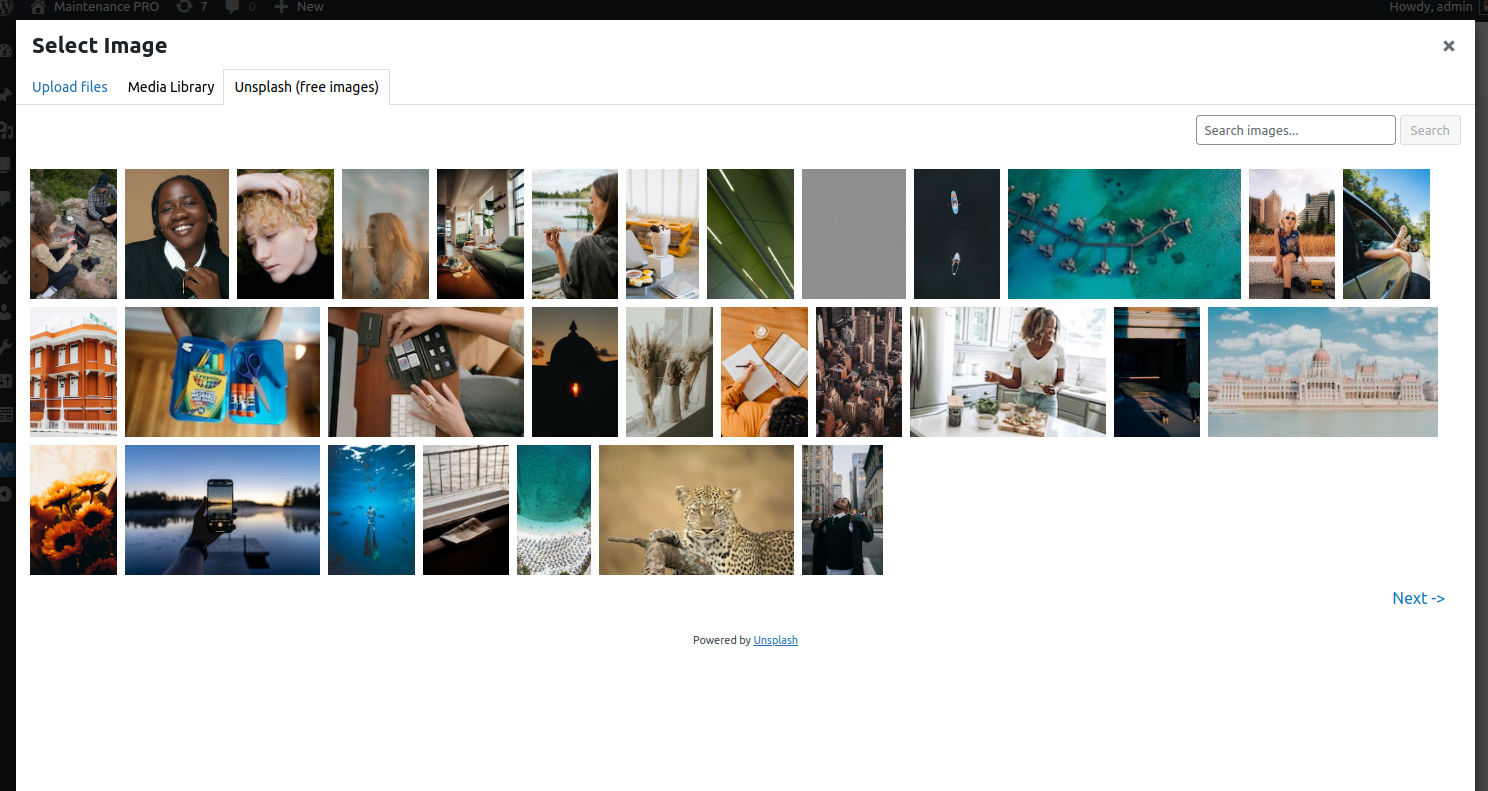 With that said, the content is no longer an issue. Although we all remember times we struggled to find an image we can use without copyright issues, WP Maintenance comes with almost 4 million HD images that you can place on your site in a click or two. That's what makes the process easy for any user even if it's from the scratch.
Ready-made themes for all niches might be a great solution for you and give your business the web representation it deserves. Over 20 extraordinary themes with pre-defined settings will save lots of your time.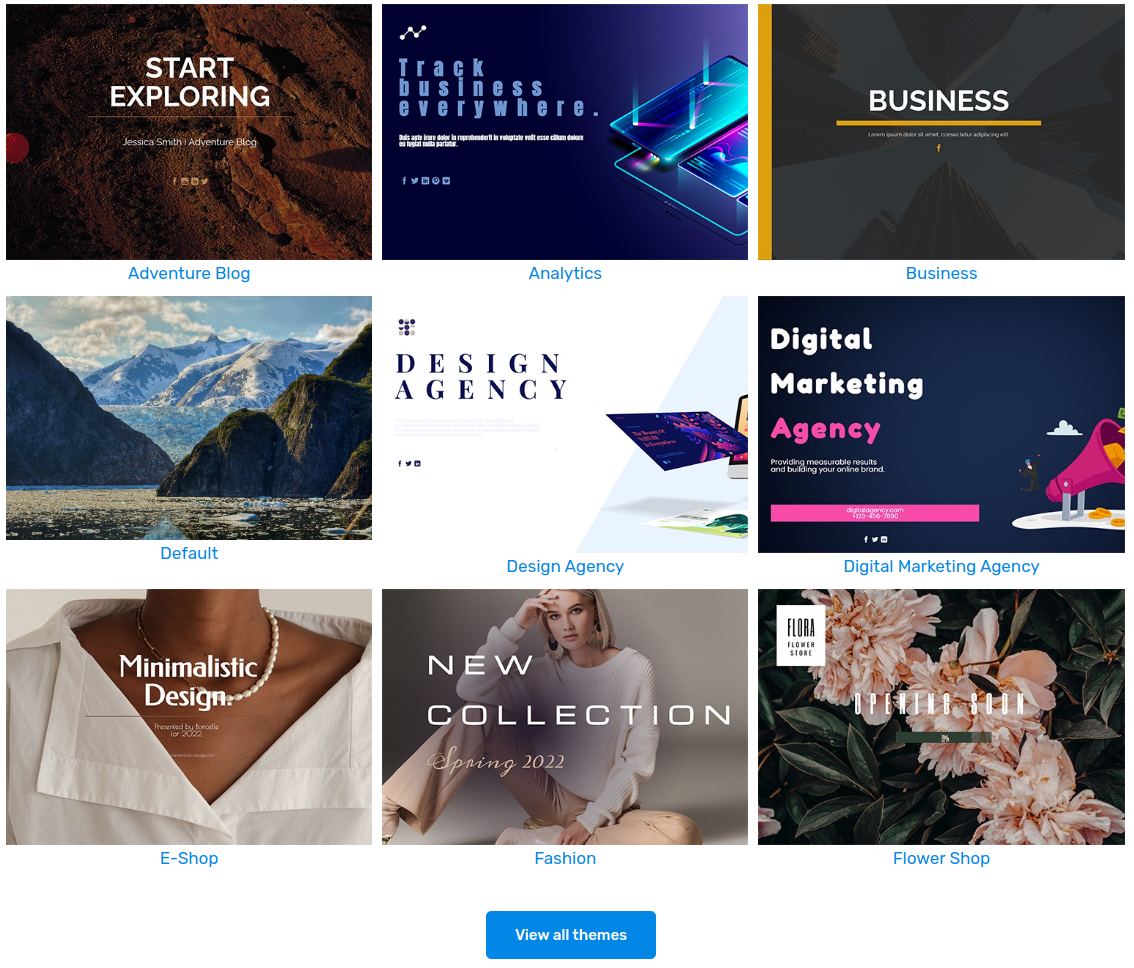 Search engine optimization plays a tremendous role but also stands out as quite a challenge for many designers. The fact that our plugin is very SEO friendly makes a great asset and will attract many website owners because it allows less experienced users to optimize SEO configuration at the earliest stage in web development. All from the dashboard. Experienced users however might want to take a step further. Some for instance prefer customization, which a Full Rebranding feature of our plugin permits.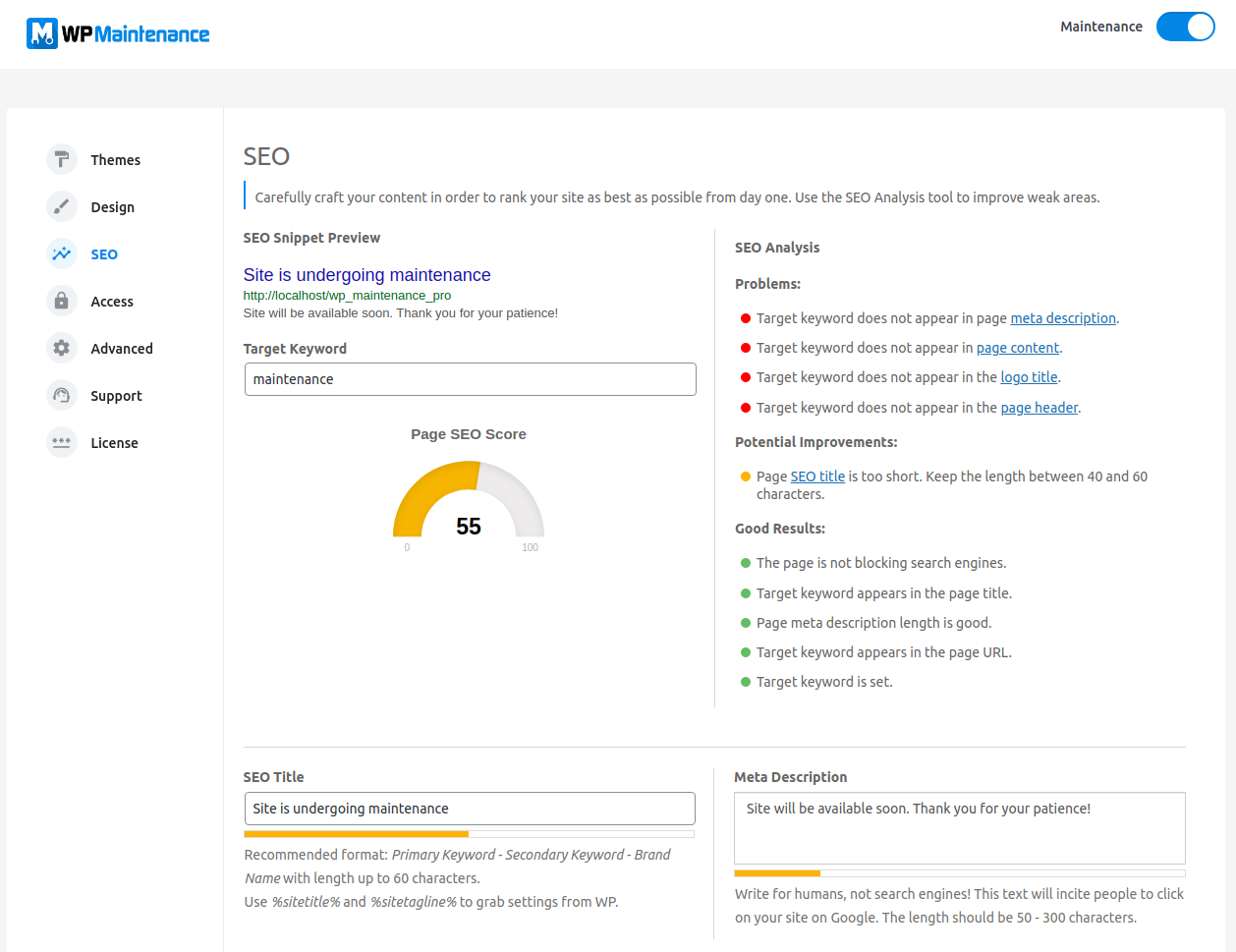 Users often rebrand plugins to impress clients with no coding involved. WP Maintenance lets you change elements such as the logo you can place after the logo development process, text, and colors from the dashboard directly. There is also great support for auto responders and other software that deals with user interactions. The idea is to easily drive your fans to your content.
This plugin allows visitors to sort of participate in the process of web design and improvements too. What if your client wants to see how you do it, while you do it? No problem, because the Secret Link Access feature lets you share a secret link for your client so only the two of you can see the changes before they are applied.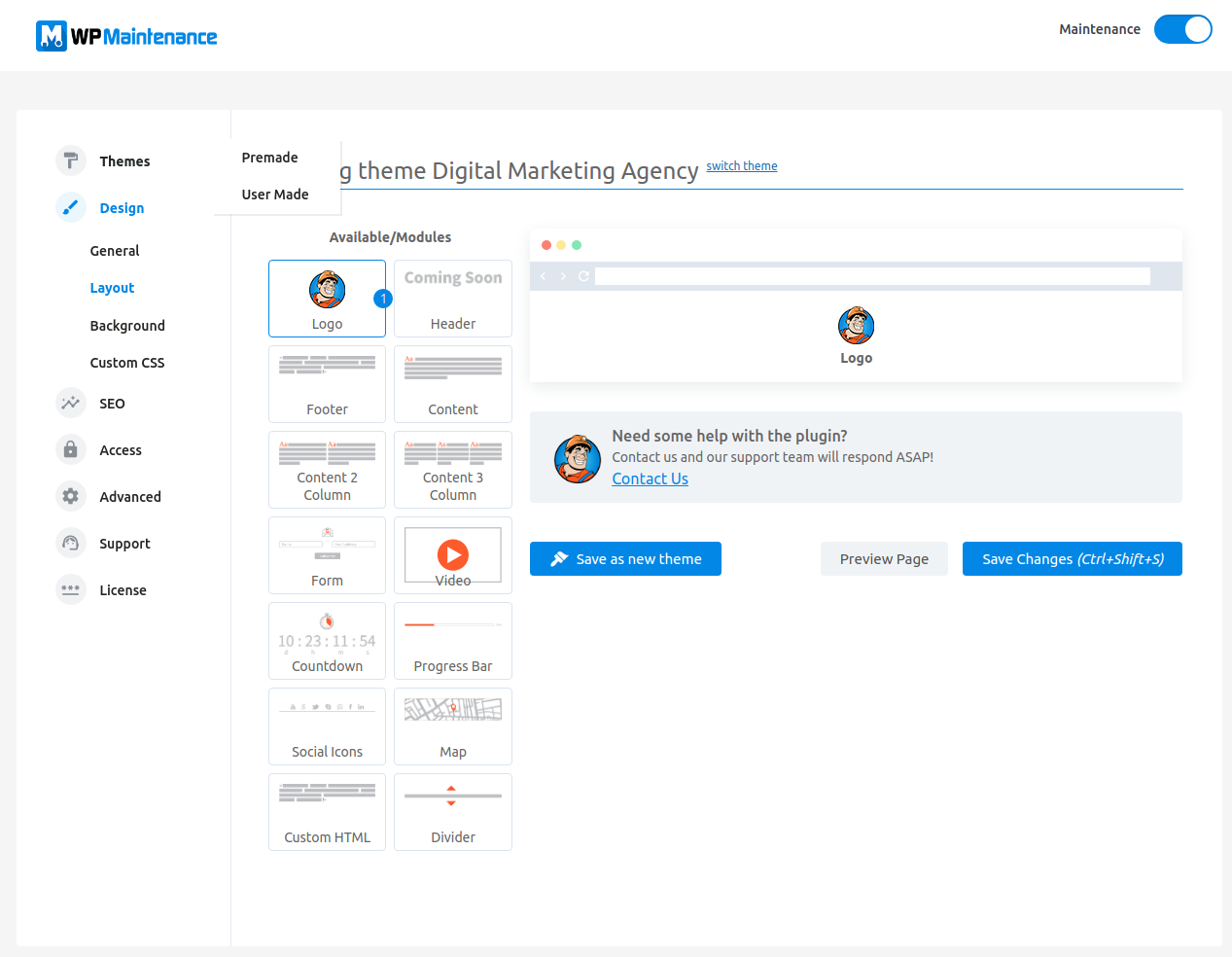 Check out what else this powerful plugin can offer you www.wpmaintenancemode.com
SSL configuration can take time too. To do so many users have encountered issues and often had to install more plugins. If that is your concern, WP Force SSL has got you covered. All the necessary tools are there to fix your SSL issues and will not affect your site in any negative way. More information is available at www.wpforcessl.com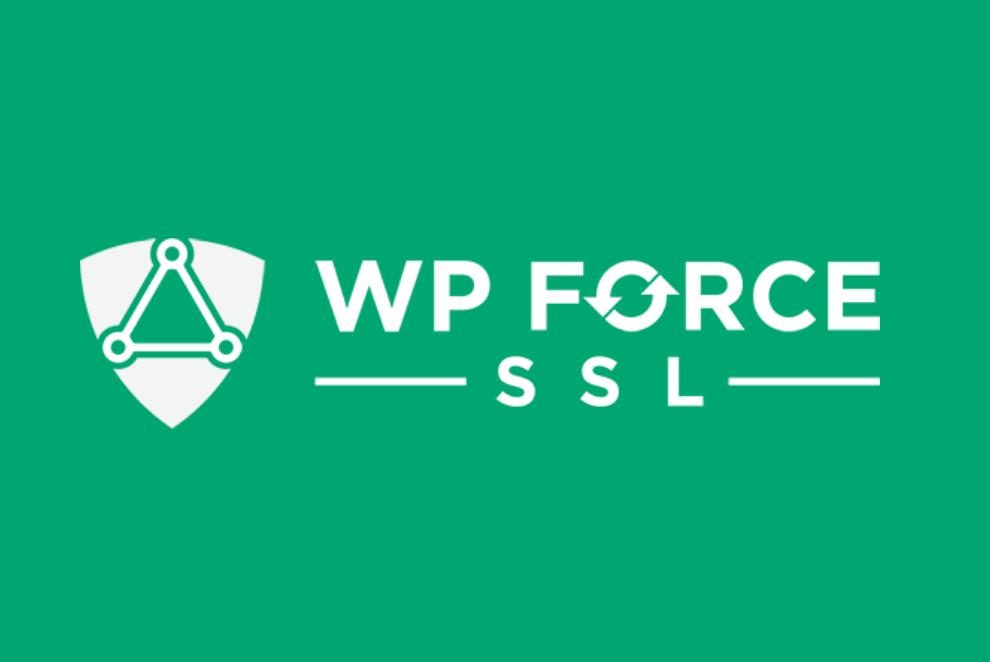 Another affordable and very efficient option in terms of web maintenance is our Coming Soon & Maintenance Mode. It will answer your needs whether you are running a shop, an agency, or another business. With Instagram-inspired filters, this plugin lets you impress clients with stunning photos without firing up Photoshop. For more amazing features this plugin comes with, please visit www.comingsoonpage.com