For over 15 years MySpace has existed as a social media platform. But through the course of its existence, it radically changed the content that permeates the platform. Now MySpace is a platform for sharing and creating music. Even though MySpace isn't as popular as it once was, there are still many users who have music stored on the site. That's why it's important to have tools that can download and convert your MySpace music URLs into MP3 audio files. These tools can range from quick and simple converters to fully customizable video downloaders.
What Are The Best MySpace MP3 Converters?
1. SaveTheVideo
SaveTheVideot is a reliable and user-friendly website for downloading MySpace music in MP3 format. It is an online converter that can easily convert your MySpace music URL to MP3, making it simple to save your music to your computer or mobile device. The conversion process is quick and efficient, and the resulting MP3 files are of high quality. Additionally, SaveTheVideo is free to use, making it an excellent option for those who are on a tight budget. Not only can you save music files through URLs but you can also download YouTube videos too. Overall, SaveTheVideo.net is a great choice for those who want to download and save their MySpace music files in MP3 format.
2. CleverGet
If you're looking for a more robust video downloader look no further than CleverGet. It's a professional video downloader that can help you convert and download high-quality videos from YouTube, Netflix, and more. This also includes MySpace music. With CleverGet you'll be able to quickly download MP3 files of the highest quality. By getting CleverGet you're not only getting a MySpace MP3 converter, but you're also getting everything you might need for acquiring new music samples. Having a way to download and store files can be crucial for people over-reliant on online databases. That's why if you plan to download a lot of music Clever get might be for you
3. Keepvid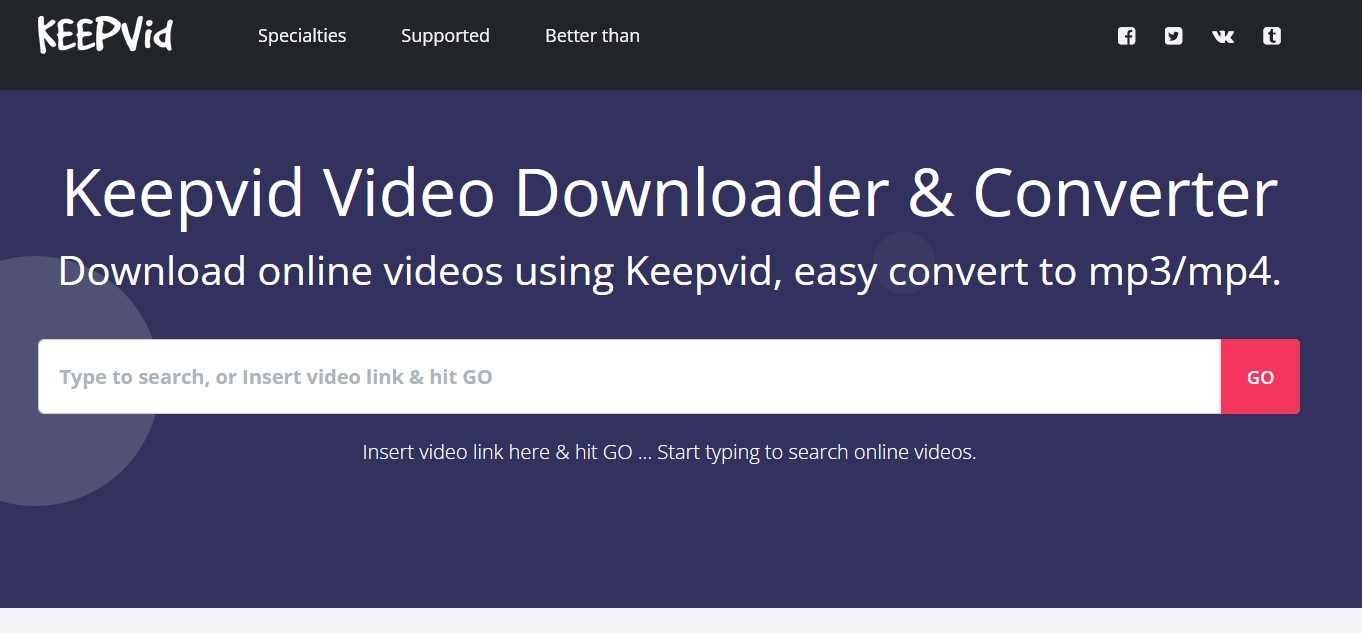 Keepvid is a popular online tool for converting MySpace URLs into MP3 files. It's a free and easy-to-use website that provides a fast solution for downloading and saving MySpace music files. Simply paste the URL of the MySpace music file you wish to convert into the website, and Keepvid will do the rest. The conversion is quick and the resulting MP3 files are impeccable. Keepvid is a great option for those who want a simple and convenient solution for converting their MySpace music files into MP3 format. The website has a clean and straightforward interface that is easy to navigate, making it an ideal choice for people that don't want to deal with complex downloaders.
Conclusion
Whether you want to occasionally download your favorite music, or you're looking to sample the latest hits. These tools can help you achieve your goals. Converting MySpace URLs into MP3 music files can get tricky but by using these tools you're ensuring yourself a quick and painless experience.