Technology has been on a slow roll over the decades, but the world experienced a notable rise in its adoption and use during the COVID-19 pandemic. Everyone, including households and companies, went digital for purchasing and marketing products and services online.
While this shift made transactions easier, it also meant that people and businesses frequently used sensitive data online. This is a common occurrence, whether a user is paying for a bulk purchase, signing up for a coupon, or booking a flight ticket. Increased internet use and increasing disclosure of data has made it important that companies secure user data. It has also made it easier for cybercriminals to penetrate systems. Business Wire states that the rate of cyber threats has increased by 81% since the pandemic.
The vulnerabilities that come with digitalization have made the need for cybersecurity specialists a necessity. Cybersecurity specialists possess skills that businesses and organizations need to protect them from cybercriminals, and that's why there are many new job opportunities in this field.
Cybersecurity graduates can unlock more opportunities by enrolling in St. Bonaventure University's Cybersecurity Online Master's Program. It is designed to hone students' abilities in areas such as network security, threat analysis, cryptography, and ethical hacking. These skills, coupled with a knowledge of legal and ethical issues surrounding data security, can give students a solid foundation to build their careers.
If an individual has completed their programs and are still deciding on a career, here are seven in-demand job roles they can consider.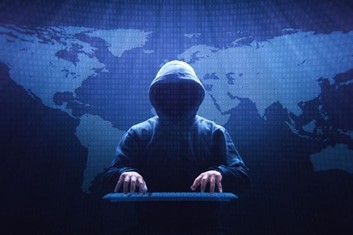 Seven roles for cybersecurity specialists
Career prospects in cybersecurity are vast and lucrative, with the average salary of cybersecurity specialists in the US being higher than many other professions. The following are some of the top job opportunities available to cybersecurity specialist graduates.
Security analyst
Security analysts are responsible for safeguarding their organization's information and systems. Responsibilities of an analyst may include:
Monitoring the company's security measures.
Analyzing security data.
Identifying potential threats and vulnerabilities.
To be an effective security analyst, applicants must deeply understand security architectures, how firewalls and network protocols work, and the use of data encryption methods. They must also be well versed with risk assessment tools and technology as they are vital to evaluating security threats.
Students can take part in these experiences and working with these tools and security systems. They can do this by joining online tech communities to receive an in-depth understanding beyond what is taught in the classroom, and participate in online projects, like GitHub and Capture The Flag.
Security analysts aren't just professionals safeguarding systems; they must also be skilled in incident response. Their reactions and decisions after an inevitable breach must be on point. They must be able to identify, manage, and help businesses recover from security attacks. This includes the ability to search through datasets and networks to discover threats that evade existing security solutions. These skills can significantly enhance an analyst's ability to respond to security incidents and mitigate their impact.
To improve a curriculum vitae for this role, students can achieve certifications such as the Certified Information Systems Security Professional (CISSP) or Certified Information Security Manager (CISM). They can also work toward a CompTIA Security+ and GIAC Certified Intrusion Analyst (GCIA). The choice of certification should depend on the specific role the student wants to fill.
Penetration tester
Penetration testing, or 'pen testing,' is the process of mimicking hackers to find vulnerabilities within an organization's system. The pen tester's primary responsibility is to hack the company's systems and networks in the same way hackers would, to find weak and easily penetrable spots. The role is similar to cybersecurity auditors, as these specialists also probe for weak spots and exploit them to uncover the extent of potential damage if a hacker discovers them.
Pen testers must be able to think and operate like a hacker. This job is best for students who have hacked computers for fun in the past. They must be deeply familiar with the methods, tools, and techniques cybercriminals use in attacks.  This includes having practical experience using hacking tools like Metasploit, Burp Suite, and Wireshark. They will also need to understand basic programming languages like Python, JavaScript, and SQL, which can help them effectively create and modify exploit codes.
In addition to their major responsibilities, penetration testers must also have excellent reporting skills. They document their findings, provide evidence of their testing, and suggest solutions for the vulnerabilities they find. These reports are detailed documents that must be easily understood by non-tech personnel. This will help the company better prepare for malicious attacks.
Many companies have a high demand for penetration testers, as they can help them learn the best ways to handle cyberattacks.
To boost credibility, employers often value individuals with the Certified Ethical Hacker (CEH) credential from the EC-Council. Applicants can also get an Offensive Security Certified Professional (OSCP) certificate to validate their knowledge of pen testing methodologies. Both will improve the chances of getting hired.
Network security architect
These professionals are responsible for enhancing the security strength of a company without compromising the business's productivity and efficiency. Their main responsibility is to design, create, and maintain an organization's security systems, IT network, and its data. Specialists must be strategic thinkers to excel in this role, as it requires balancing the need for access and functionality within an organization's security.
Network security architecture usually requires an expert with a bachelor's degree in computer science. However, the advanced nature of this job has many organizations filling the roles with individuals with master's degrees in cybersecurity or a similar discipline. The degree is essential as these specialists must have expertise in network infrastructure and protocols. They must also understand security-related technologies. For example, a cybersecurity graduate working as a network security architect must have detailed knowledge of TCP/IP networking, network intrusion detection system (NIDS), host intrusion detection system (HIDS), and risk management.
Because the role extends to the business side of an organization, security analysts often work with stakeholders, and this makes their role more esteemed. Their work with stakeholders helps ensure that the organization's network can effectively support its current and future business requirements. Due to this, specialists might need skills in strategic planning and knowledge of ITIL and COBIT IT process models. ITIL optimizes IT services to provide support for the business, and COBIT aligns IT goals with an organization's objective.
The relevant certifications a specialist might need for this role include CompTIA Network+, GIAC Defensible Security Architecture (GDSA), and The Fortinet NSE 7 Network Security Architect certification. These certifications showcase a professional understanding of network infrastructure and security principles and an impeccable ability to design secure network systems.
Incident responder
Incident responders are the digital first responders to cyber threats. They identify and analyze threats, minimize damage, and implement ways for the system to recover. Incident responders tackle cyber-attacks first-hand.
This role requires experts with extensive experience in handling real-world security incidents and may require certifications, like the Certified Incident Handler (ECIH) or Certified Computer Security Incident Handler (CSIH). These certifications will show potential employers that the professional is well-skilled to handle their responsibilities.
Applicants need a strong technical skill set. Incident responders must be proficient in understanding and analyzing different types of malware, network protocols, and security architecture. They must also know forensic tools and techniques that they can implement to stop the spread of cyber-attacks immediately. Additionally, applicants should gather expertise in handling operating systems like Linux and Windows, and programming languages such as JavaScript, Python, and SQL. This is to help automate tasks and analyze malicious codes faster.
Another vital requirement of being an incident responder is hands-on experience. Experts need direct experience with real-world security attacks that provide invaluable insights that cannot be learned in the classroom. Students should apply for internships in companies to learn from professionals, and volunteer for non-profit organizations to become a first-hand expert on how cyberattacks work.
Students can also participate in Capture The Flag competition and other cybersecurity-based practice sessions to gain experience in a controlled environment. These practice sessions teach students to be calm amid the chaos and pay attention to the little details that matter.
They should also hone their communication skills, as they will need to communicate the situation with tech and non-tech colleagues and management. This will help keep everyone abreast of the incidents and the steps taken to resolve them.
Security consultant
These professionals work closely with organizations to bolster security strategies and protect their data and systems. For this role, applicants need a comprehensive understanding of cybersecurity fundamentals, which makes it a perfect job for cybersecurity specialist graduates.
Security consultants must possess a broad spectrum of skills. They need to understand various security architectures, systems, and protocols. They also need to understand threat modeling and be exceptional at assessing risks. Like most cybersecurity roles, applicants must be familiar with firewall configurations and different types of malware. They must also know the latest security trends, threats, and laws and regulations related to data and security.
More than most cybersecurity roles, security consultancy heavily depends on certifications. Companies are seeking your outlook and advice on security measures, and your credentials validate your expertise and commitment to the field. Students can enroll for the Certified Information Systems Security Professional (CISSP) or Certified Information Security Manager (CISM), which are some of the industry's most recognized certifications.
They can also go for the Certified Information Systems Auditor (CISA) if they plan to work extensively with IT audits.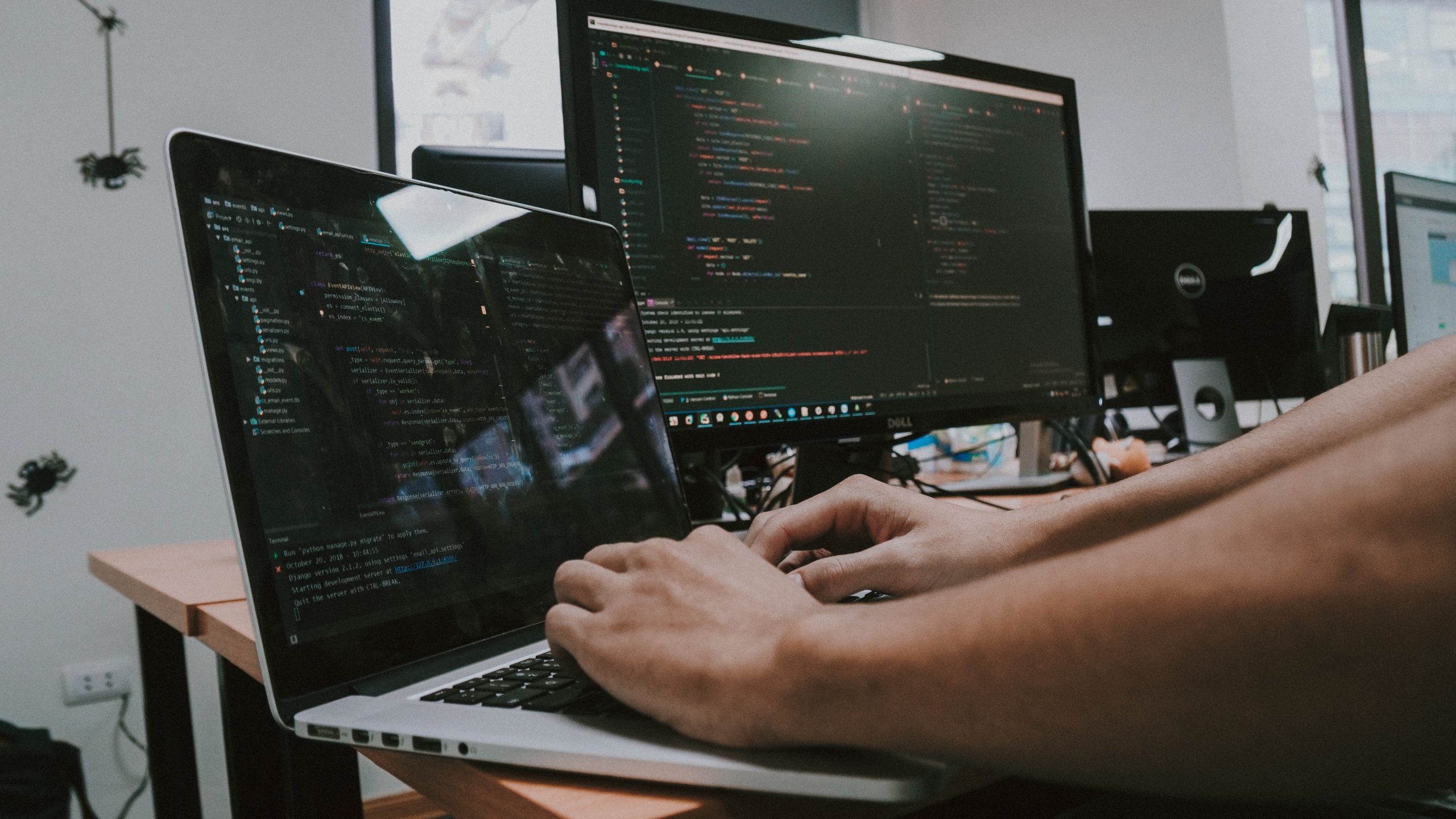 Cybersecurity engineer
A cybersecurity engineer protects an organization's data and network infrastructure from cyber threats. They are the individuals who put in place security features that protect a company's data system from cyberattacks. These professionals design and implement security systems to ensure the integrity and confidentiality of customers' information.
To excel in this role, cybersecurity engineers should have in-depth knowledge of various security technologies. Like every cybersecurity role, they must be able to perform risk analysis and security assessment to identify vulnerabilities and respond to them accordingly.
Besides the basic requirements, applicants should have experience with cloud platforms and technologies, considering the prevalence of cloud computing in today's digital landscape. They should also be familiar with cloud security principles and strategies, especially if they intend to work in a hybrid or cloud-based environment.
On the certification front, the Certified Information Systems Security Professional (CISSP) is one of the most recognized credentials in this field. Applicants can also enroll for the Certified Cloud Security Professional (CCSP) to validate their expertise in cloud security architecture, designs, operations, and service orchestration.
Cryptographer
Cryptographers, or cryptologists, develop algorithms, ciphers, and security systems that enable data encryption. In simpler terms, they are the professionals who write encryption codes for data security. They use coding skills to create mechanisms that ensure data integrity, confidentiality, and authentication in digital communications.
Cryptography is a highly complex field that requires a deep understanding of number theory, probability, and information theory. This means that applicants need a knowledge of mathematics, computer science, and cybersecurity to excel in the role. They must also be adept in computer programming, which is the core of this job.
To excel in this role, applicants must understand programming languages such as Python, Java, C++, and many more. They must also understand data structures, algorithms, and software engineering principles. All these requirements will help them develop efficient and secure cryptographic software.
Besides academic qualifications and programming skills, cryptographers should know symmetric and asymmetric encryption algorithms, hash functions, public key infrastructures (PKI), and secure socket layer/transport layer security protocols (SSL/TLS).
While there aren't any exclusive certifications for cryptographers, interested individuals can attain credentials that cover cryptography as part of a larger cybersecurity framework. For example, the Certified Information Systems Security Professional (CISSP) certification includes a domain in cryptography, which could boost an individual's credibility as a cryptographer.
Conclusion
The high demand for cybersecurity specialists reflects the rising concerns over data privacy and how businesses can protect themselves against cyberattacks. This has created a flourishing job market for cybersecurity graduates, with various roles catering to different skill sets and career aspirations. This diversity and array of opportunities make cybersecurity an attractive and promising field for new graduates.